Institutional Investors Collective Engagement Program
We discuss below how collective engagement by multiple institutional investors works under Institutional Investors Collective Engagement Program.
Program Outline
Institutional investors who are willing to collectively engage with companies will participate in Institutional Investors Collective Engagement Program, promoted/organized by the Forum. In this Program, the Forum serves as the coordinator/secretariat. Participating institutional investors will discuss key issues with target companies and come up with engagement agendas which reinforce ongoing constructive dialogues. For each agenda, the Forum will try to set up collective engagement events, facilitate meetings (i.e. act as moderator), so that the dialogues between the targeted companies and investors are effective and constructive.

Program Participants
Institutional investors participating in the Program are those who invest in a wide range of Japanese equities through passive investment and other processes. All of them are investors who invest based on a long-term perspective. Passive investment, in particular, is a very long-term, buy-and-hold investment strategy where the number of stocks held fluctuates only with fund flows, basically.
As of April 2020, seven institutional investors are participating in the Program: Pension Fund Association, The Dai-ichi Life Insurance, Sumitomo Mitsui DS Asset Management, Sumitomo Mitsui Trust Asset Management, Mitsubishi UFJ Trust and Banking, Meiji Yasuda Asset Management, and Resona Asset Management.
* By clicking on the banner, you can be directed to the relevant pages/sections of each company's website.
Program Goals
Collective engagement activities by the Program do not aim to pursue short-term shareholder profits, but rather long-term corporate value expansion with sustainable growth so that the participating institutional investors' clients/beneficiaries can enjoy higher mid- to long-term investment returns. Furthermore, the program does not intend to ask for significant changes in business activities nor will it intervene in the details of the management decision-making. However, investors would like to gain a shared understanding of challenges facing companies and will support the management in executing its policies and strategies.
How the Program Works
We show below the Program's general flow of collective engagement activities.
Agenda Setting and Common View Agreement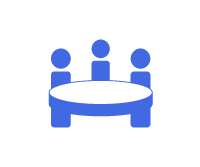 Institutional investors who are interested in participating in the Program and conducting collective engagement with listed companies will meet with other investors to discuss engagement agendas before contacting the companies. They will discuss issues and challenges facing the companies from various angles, and draw up engagement agendas for a constructive dialogue. Based on the discussions, investors will form a consensus opinion (or common view) for each engagement agenda.
Conveying Common View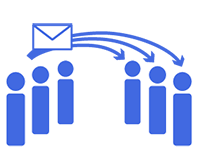 The Forum will send letters that summarize the common views to targeted companies, with participating institutional investors' names. The letters will reveal common views deliberated in preliminary discussions, the investors' background and their mindset. The letters are not intended to unilaterally impose investors' thoughts but to share their awareness and understanding of the issues the companies are facing. Inquiries and comments from companies are welcome.
Meeting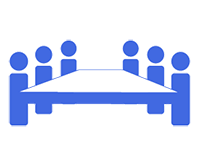 In addition to sending out letters that convey the common views of investors, the Forum and participating investors may ask companies to set up meetings for face-to-face discussions. Meetings will be attended by two or more institutional investors who participate in the Program and are interested in relevant engagement agendas. They will explain their common views and the reasoning behind them. Companies in turn with provide their thoughts and views. The Forum will facilitate each of the meetings as the moderator so that meeting participants will understand the challenges and issues effectively, discussing differences and similarities in views/opinions between the two sides.
Features of Collaborative Dialogue under Our Program
We discuss here the features of collective engagement activities promoted in this program.
Feature 1:

Long-Term Investors and Win-Win Relationship

Institutional investors participating in the Program are long-term investors. The objective of the Program is to enhance long-term corporate value creation and its sustainable growth, not to pursue short-term shareholder returns.
In addition, participating institutional investors are prohibited from: (a) proposing any significant change to, or putting significant impact on, the companies' business activities (Act of Making Important Suggestion, etc., as prescribed in Article 27-26-(1) of Financial Instruments and Exchange Act), and (b) agreeing with other participating institutional investors to a joint acquisition or transfer of stocks, or on exercising voting rights (Agreement of Joint Holding as prescribed in Article 27-23-(5) of Financial Instruments and Exchange Act). Similar actions such as forcing disclosure of information on the planned voting rights execution, etc., are also prohibited.
Thus collective engagement activities under this Program are dialogues that aim to share challenges and issues between long-term investors and companies, and are not attempts to unilaterally impose investors' views/opinions on the management backed by the combined voting power. They are dialogues that emphasize Win-Win relationship to the interests of both companies and investors.
Feature 2:

Diversity and Commonality

Investors are diverse, and there are various investment philosophies/processes. Opinions on corporate management are also different from investor to investor. In agenda setting discussions, institutional investors exchange views and opinions and find differences and common grounds, set up engagement agendas for constructive dialogues with companies, and summarize their common views.
The agendas agreed through the processes are the result of diverse opinions, which are likely to be important issues for the companies. The same opinions may also be shared by other investors not participating in the Program. Thus presenting the common views to targeted companies in the Program carries benefits to many investors in the capital market. At the same time, it would benefit target companies to take the common views of institutional investors very seriously.